An intimate portrait of an overlooked elder song-and-dance man, who with humor and grace battles the challenges of show business and a complex relationship with a superstar brother.

"Digs much deeper than your usual showbiz doc"

"You can't help but laugh, cry and cheer"

"Mesmerizing and high energy"

"A portrait of a sassy, charming, and brutally honest trailblazer"

"I love this documentary, it's literally something I can watch over and over again."
Maurice Hines: Bring Them Back is a portrait of the charismatic song-and-dance man from his tap-dancing childhood to today. Maurice and friends—Chita Rivera, Mercedes Ellington and Debbie Allen—tell tales from his seven-decade career, including Broadway shows, a co-starring role in Francis Ford Coppola's The Cotton Club and about his loving yet complex relationship with his superstar brother, the late Gregory Hines. Ever battling the challenges of being a gay, black man in show biz, Maurice shares his story with humor and grace.
Learn more about Maurice's career in the interactive timeline below. Click the year, eg. "1954," to find visit an important chapter in his life. End arrows "<" & ">" allow you to jump ahead or back.
Maurice Hines was born on December 13, 1943,  Gregory was born on February 14, 1946. At ages 3 and 5, the duo began dancing. Maurice learned first, and then brought home his tap lessons to Gregory, who was too young for the class. They are mentored by famed choreographer Henry LeTang.

The tap-dancing brothers dazzle audiences from coast to coast. Opening up for artists like Lionel Hampton and Gypsy Rose Lee.

BROADWAY

THE GIRL IN PINK TIGHTS

The duo makes their first splash on Broadway in the musical The Girl in Pink Tights starring ballerina Zizi Jeanmaire.

SHOWBIZ

HINES, HINES & DAD

As the times change, the tap-dancing act evolved. Maurice and Gregory develop their singing voices and add "Dad," Maurice Hines Sr. on the drums. The family hits the road. Managed by mother Alma Hines, they play the cabaret circuits in the Catskills and Las Vegas. Hines, Hines & Dad appear on The Tonight Show Starring Johnny Carson show more than 30 times and release an LP on Columbia Records.

BROTHERS

GREGORY GOES SOLO

Gregory moves to Venice Beach, California. He no longer wants to perform and travel in the family act. He adopts a hippie life and develops his solo music career. He forms the rock group Severance and releases an album.

Maurice develops as a dancer in New York City. He studies ballet, modern, jazz, african, Dunham Technique and Ailey. He is mentored by choreographer Frank Hatchett and his signature "VOP" dance style.  Maurice rebuilds his body beyond just tap dancing, he has 6 o'clocks!

Maurice insists that Gregory come back to NYC! He helps Greg get into the cast of the Broadway musical Eubie!.  Choreographed by Henry LeTang, the duo performs together again. It's a big hit! 

Gregory's breakthrough performance in Eubie! elevates him as a major star on Broadway and he soon earns three TONY nominations in less than four years – Eubie! (1979), Coming Uptown (1980), and Sophisticated Ladies (1981).

BROADWAY

TEMPOS WILL BE FASTER!

Gregory hands over his role in Sophisticated Ladies to his brother Maurice. Gregory warns the cast that Maurice is a different dancer and that "tempos will be faster!"

CHOREOGRAPHY

BALLETAP USA

Maurice and dancer Mercedes Ellington partner to create a "smashing new dance company!" Balletap USA integrates multiple genres of dance, including tap, ballet and jazz.  Maurice gets to express all the forms of dance he loves.

Gregory convinces to Director Francis Ford Coppola to cast his brother as his brother, in the motion picture The Cotton Club.  The duo performs multiple times in the movie, choreographed by Henry LeTang. It will be the last time they perform together.

Shortly after the making of The Cotton Club,  Maurice and Gregory stop speaking to each other for over a decade.

Gregory's star rises with a successful film, tv, and music career. He quickly becomes known as the greatest tap dancer of his generation.

BROADWAY

UPTOWN...IT'S HOT!

A star is his own right, Maurice receives a TONY nomination for "Best Actor in a Musical,"  for Uptown…It's Hot! (1986).  It is Directed, Choreographed and Conceived by Maurice Hines.

Maurice choreographs the touring musicals, Satchmo, and Harlem Suite (he also directed), and the music video "I'll Be Good To You" by Quincy Jones, featuring Ray Charles and Chaka Khan (1989).

BROTHERS

JELLY'S LAST JAM

For his role as Jelly Roll Morton in Jelly's Last Jam,  Gregory finally wins a TONY award.  The brothers are still estranged and not on speaking terms. For the traveling company, Maurice is given the demanding role that Gregory made famous (1994-95).  As Maurice explains, "It is simple, talent is talent."

Mother Alma Hines is sick. Gregory and Maurice finally reunite to be by her side.

SINGER

I'VE NEVER BEEN IN LOVE BEFORE

Maurice sings his heart out on two CD's for Arbors Records. He performs a one-man show at small cabaret locations.

On August 9, 2003, Gregory Hines passes away from cancer. He was 57 years old.

Maurice returns to Broadway for the first time in 20 years, to conceive, direct and choreograph a musical to the music of Earth Wind & Fire.

SHOWBIZ

SOPHISTICATED LADIES

Maurice performs in Sophisticated Ladies again, his second musical for Washington DC's Arena Stage (Guys & Dolls '00).  He discoveries and mentors the young tap-dancing Manzari Brothers.

SHOWBIZ

TAPPIN' THRU LIFE

Maurice taps and sings through his incredible career in show business, pays tribute to his late brother, Gregory, and the performers who inspired him. The show, Tappin' Thru Life, has a short stint off-Broadway. By popular demand, Maurice still performs the show today at concert halls and cabaret venues around the country.

Maurice Hines, still active in his 70's, allows filmmaker John Carluccio to start documenting his story.

Maurice's personal journey is revealed in the documentary film, Maurice Hines: Bring Them Back. The film wins The Grand Jury Prize (Metropolis) at DOC NYC. 
Husband and wife team John Carluccio and Tracy E. Hopkins each have over 25 years of professional experience documenting creative artists. John is an Emmy-nominated filmmaker and Tracy is an award-winning journalist. Executive Producers Debbie Allen and Charles Randolph-Wright are acclaimed and accomplished figures in the Broadway and dance worlds who recognize the value of Maurice's story. They are thrilled with and touched by the finished film, and are working to get this intimate portrait of a talented-yet-overlooked entertainer in front of a global audience.
JOHN CARLUCCIO
Director, Producer, Editor, DP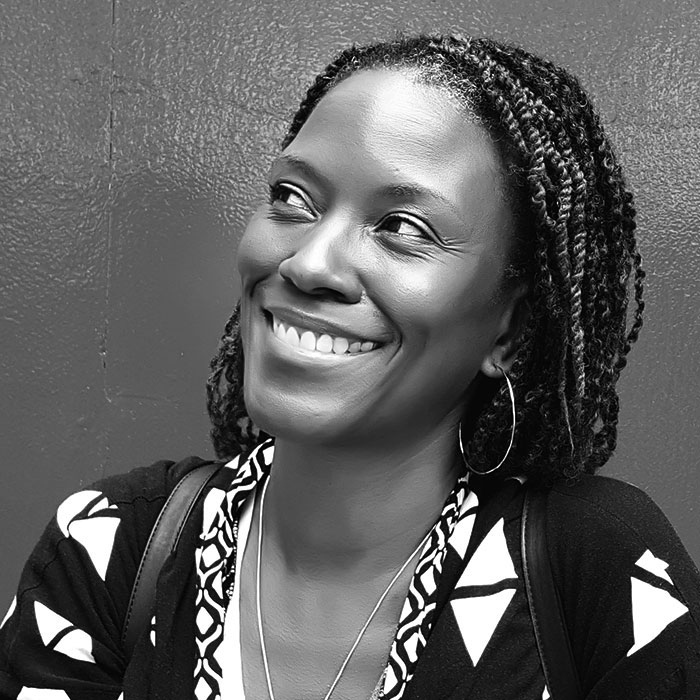 TRACY E. HOPKINS
Writer, Producer
DEBBIE ALLEN
Executive Producer
THE LATEST NEWS STORIES & EVENTS